Paula Parisi is a Los Angeles-based journalist with extensive experience covering business, entertainment, technology and lifestyle topics. She has written cover stories for Wired and Entertainment Weekly, and was a staff writer and editor at The Hollywood Reporter, where she managed the features department from 2000 through 2007 and was promoted many times, eventually to vp and executive editor.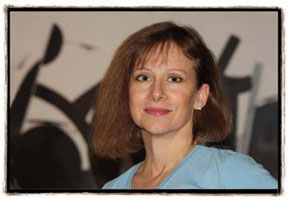 She is author of the 1998 non-fiction book Titanic and the Making of James Cameron (Newmarket Press), which was released throughout the world, in countries including Italy, Germany, France, Japan, England and China.

Since 2008, she has pursued her love of horse sport as editor in chief of The Equestrian News, a position that draws on her skills as a rider, writer, editor and photographer.  An avid interest in all things technological resulted in the launch of a web design firm Web-O-Matic.biz.
Paula received a Bachelor of Arts degree from Rutgers University, where she enrolled as a fine arts student and eventually changed her major to English with a journalism minor. She studied photography at the University of the Arts in Philadelphia.
Her favorite author is Shakespeare; guilty pleasure, Boston Legal (Henry VI notwithstanding); great escape, skiing. Prefers shedrows to red carpets. Creature comfort: Her horse, Lawrence the Arabian (aka Larry).